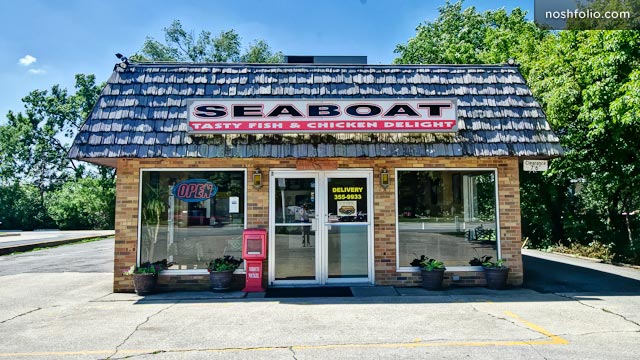 CHAMPAIGN, ILlLINOIS (TBP)- In August of 1994, Qaiyim Abdullah retired after 20 years with The Urbana and Champaign Sanitary District and decided to start a business.  Seven years before the September 11th attacks and decades before America's paranoid fixation on everything Islam, this native born African American, as with many struggling and suffering from America's broken promise to the decedents of former slaves, turned to Islam as his personal path to freedom.
For immigrants and their decedents, starting a business in America is the ultimate triumph of the American Dream.  Many flock to America believing that if you work hard and play by the rules, you can make money. You can even become rich; even richer than those back in your native land.
But for blacks in America, economic second class citizenship was bred into the culture of the nation from its founding. Freed from slavery with no compensation or reparations for hundreds of years of work, blacks did not have the benefit of the economic sweat equity that is normally passed down or inherited from generation to generation in other ethnic groups.
There was no wealth to allow blacks a head start into making something of themselves. Much of what blacks did accomplish in those early years after slavery was swindled, robbed, and outright outlawed by Jim Crow Laws.  Those hindrances were later replaced by redline credit practices and predatory lending. Although the current failed housing market encompassed every shade and hue of America, amongst blacks it is perceived as yet another nail in the cross of crucifixion upon which African American Dreams have hung for nearly 600 years.
And so for an African American, whether Christian or Muslim- opening a business is not as cut and dry as writing a business plan and dreaming of the riches to come. For those from families with ties back to slavery and the old south, a business is about a community, about a legacy, and about a promise.
When Qaiyim decided to open a business, he did so with the community in mind; the community he felt was being underserved. The community that needed more people with his skin color represented in local business.
He went to friends Khair Ali, a Champaign native and Golden Gloves boxer and Nathaniel Shabazz about the idea. They decided to help him finance the deal and together with his wife Basseemah, they purchased an old gas station and used tire sales building at the corner of North Market and Bradley in Champaign, and converted it into The SeaBoat- a carryout and delivery eatery specializing in chicken, shrimp, and fish.
The emphasis on soul food was considered a good fit for the predominantly African American neighborhood that surrounded the eatery.  Qaiyim was pleasantly surprised to discover the diversity of customer traffic that flocked to his location. SeaBoat customers encompassed every ethnic group from all over both towns.
Then SeaBoat made a summer appearance at The Taste of Champaign where long lines waited as food was shuttled from the kitchen to the park where fryers were not allowed.  After that, customer traffic increased beyond what the little corner eatery could keep up with.
Qaiyim saw the success as a sign that maybe it was time to consider expanding.  The place was too small to allow customers to sit and eat and there was hardly any parking. He needed another location that could handle the traffic coming from outside of the neighborhood.
Twelve years in and business was good; so good that the original partners went on to other projects. The SeaBoat was Qaiyim's dream. Khair and Nathaniel had come along to help a friend. Qaiyim and his wife Baseemah knew that for an expansion to work, they would, once again, need help.
That help came from Curley Lee, a frequent customer and former point guard for the San Diego Clippers NBA team. Lee had just taken over operations of a Ford dealership in Champaign.  As Qaiyim began his search for a second location Curley made him aware that the Denny's Cleaners location was available. It was a prime location across from Hessel Park off of Kirby just up from the Neil Street intersection.
In 2007, with Curley's help the location was acquired and converted to provide the same quality food as the original SeaBoat but with added seating and drive thru services. There was just one problem. The location became immediately popular with customers- more than what Qaiyim had anticipated. His plan was to personally anchor the new location and split the original staff between both eateries while training new staff who would serve at each location as needed. However, SeaBoat 2 became so busy that there was no time to train new staff while also trying to maintain the quality necessary to keep customers happy.
The new larger location was more work than anyone had anticipated. After stretching the existing SeaBoat staff to the brink of mutiny, Qaiyim had to make a very difficult decision. On one hand he did not want quality to suffer. On the other hand, Qaiyim felt a loyalty to the old community and his reasons for locating the original SeaBoat there.
Stuck between a sound business decision and his African Americanism, Qaiyim chose to temporarily suspend operations at the original SeaBoat. In his mind it would only be just long enough to get new staff properly trained and for the honeymoon to end and traffic to settle down to normal at the new location.
Only the new location turned out to be a very good marriage and the honeymoon went on and on.  Weeks turned to months and the original SeaBoat sat. Qaiyim began to feel the heat from the community who responded like a jilted lover seeing the success of the new location as a sellout and abandonment of support of the community where SeaBoat originated.
It was a no win public relations nightmare. And it still rests on the heart of some in the black community who refuse to eat at the new location. This is a standard by which no other businesses except those owned by African Americans are held to so strongly.
When asked about the lingering backlash among a few in the black community Qaiyin responded:
"SeaBoat was initially an idea we had to serve the community we started in. The business grew. That is what everybody should hope a business will do. At the same time that growth gave us the means to support even more churches and community organizations.  Our appreciation for the community we are a part of is as strong as it was from the day we started. "
Qaiyim owned the original Seaboat location so he could do what he wanted with it. But he also had a responsibility to his new investor in Curley Lee to make sure the new location succeeded.  Rather than let the original location continue to sit, Qaiyim decided to move out of the way for another business that could service the old community. The original SeaBoat location was put on the market and was soon replaced by another eatery.
These were not easy choices or lessons. Entrepreneurial business ownership does not run generations deep in the black community- but not for lack of trying. The deck was stacked for so long a time that it takes a few generations of experiencing fair play to become properly educated to run a business with management skill and market insight. Add to that the weight of social responsibility that comes with being a black business owner representing entrepreneurialism to skeptical lenders and the the SeaBoat story becomes a looking glass into the complex and very spiritual nature of black business decision making.
Fast forward to 2012 and you find Qaiyim, his wife Baseemah, his son, and the rest of the SeaBoat staff greeting guests as they walk into SeaBoat on Kirby Avenue.  The atmosphere is warm but professional. Qaiyim says SeaBoat has no customers, but they are all guests like visitors to his home. And that is exactly how guests order when coming through the door- almost like asking mama what's for dinner today.
Upwards to 70% of guests is non-black and encompass every race, ethnic group, and nationality. In a sense Qaiyim has accomplished what many proclaim was the purpose of the civil rights movement and the spirit of the speech by Dr. King. The little Champaign soul food restaurant has, indeed, been measured by the content and quality of its character.
Sitting down to speak with Qaiyim, this unassuming man with speckled graying hair donning a red SeaBoat t-shirt is skillfully aware of his demographics, quality controls, and marketing needs- a well-seasoned departure from the man who had been previously taken off guard by the expansion and had obviously learned every lesson from those experiences.
When asked about what makes a black soul food restaurant so universally appealing, Qaiyim responded "I think it is because we focus on freshness. We cook to order so people don't walk in the door getting something that has been sitting in grease for a long time. Also we change our oil very frequently. You would think that with us doing so much fried food that we wouldn't have that much of an older crowd but we do. And they say it's because they love fried food but everywhere else they go it is just too oily for them to get away with indulging- except here. The other thing I think makes a difference is we make our own batter and it is very light but well-seasoned. So your food is not lost beneath a big layer of oil soaked bread. I think the freshness of our oil, our light batters, and the fact that we cook to order is the main attraction we have to people."
Qaiyim was then quick to offer that even those pluses have their negatives. "Well one thing for sure", Qaiyim continued "changing the oil so much is more expensive but I don't think I would ever want to mess with that standard. But we do get into a little trouble with time. People see us as fast food and not fine dining. We do have a sign that says we cook to order and that it is well worth the wait but I know we are losing some customers because people just don't have time to wait anymore. So we are looking into ways to maintain the quality and freshness we are known for while speeding things up."
The SeaBoat is part of the Campus Food network and orders can be made online at www.theseaboat.com.  Between the website and telephone orders, most regular customers know to call ahead. For those who are impatient, the regulars will tell you that you are missing a treat. As one customer said, "the food is cooked with the same love like my mama used to make and that kinda love is worth waiting for."
With an award winning Fish sandwich, its signature Catfish Dinner, and Fried Chicken,  SeaBoat serves up soul food that will send your taste buds to heaven, only, without the need for a casket. ■