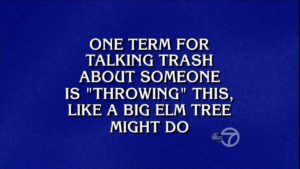 Neo,
I just read your response to Mrs. I Just Don't Know on your article Facing Faith, Family, and Fear. It was powerful and it did a lot to help me understand my own situation. But I guess for me my question is how do you know who to listen to if you feel like you are still growing? Neo how do you make that decision for yourself? It seems like just about everybody has a motive or agenda even if it isn't that obvious. How can I be wise about who I listen to if I am still learning to trust myself?
Lynnette in CA
MY REPLY
This would seem like a difficult question to answer, but, for me, it is not. First of all, you have to understand the difference between your flesh and your spirit. The flesh is weak and will only look to satisfy itself. But your spirit will always make you sense what is right even if your flesh does not want to agree.
Let me give you an example. If you are stranded somewhere starving to death, your flesh might consider eating the person next to you, but your spirit would rather die than allow you to do it.
Now, let's talk about people and influence. The people who have always had the most impact on my life, whether rich or poor, educated or not, high or low status- it does not matter. I have always listened to people based upon their capacity to LOVE.
Now I am not talking about the FRONT of holiness that people put out there for others to see. I'm not talking about the heroes or the white knights or the preachers or the counselors, or even anybody like me because I know I am gifted and very much blessed. It doesn't take a whole lot of effort for me to do what I do other than obedience to the spirit because to whom much is given, much is required and i take that seriously.
But I learned to love from people who were willing to give their last and trust God to give it back to them in ways that were not always obvious or material. They didn't give it to an offering plate. They didn't give it to a user relative who guilt tripped them about their bad childhood or something in their past.  These are people who gave their last to others who truly needed it more, even when they themselves were in need.
These kinds of people have been the oracles of God's wisdom in my life.  Not the PhDs, not the Joel Olsteens, not the TD Jakes. God never said you had to make somebody else rich, kiss their ass, worship their knowledge, or plant a seed in the dirt of their words in order to receive a blessing.
Paul the Apostle said, "EVEN IF I could speak in the tongues of men or of angels, but do not have love, I am only like a loud gong or a clanging cymbal. EVEN IF I had the gift of prophecy and could understand all mysteries and all knowledge, and EVEN IF had a faith that can move mountains, but do not have love, I am nothing.  EVEN IF I gave all I possess to the poor and gave over my body to hardship so I can boast, but do not have love, I gain nothing."
So you see it does not matter the credentials someone has who comes to you with advice because, over time, those credentials mean nothing because all knowledge changes with time. Most doctors from 1000 years ago would be considered a quack trying to practice in today's modern hospital but LOVE, LOVE, LOVE never changes!
Paul goes on to talk about love in a way that has remained the same throughout the ages, "Love is patient, love is kind. It does not envy, it does not boast, it is not proud.  It does not dishonor others, it is not self-seeking, it is not easily angered, it keeps no record of wrongs.  Love does not delight in evil but rejoices with the truth.  It always protects, always trusts, always hopes, always perseveres. Love never fails."
Would that my love could ever stand the test of such light. Even so we are told that we will know each other by the light of our love. And the people who have always influenced me the most, came with a wisdom that was full of light.
You know we all seem so sure when we are in the presence of darkness. We usually don't doubt it for one second. And yet how easily we dismiss the light of others in our lives or, worse still, allow others to throw shade who don't got nothing to do with God's purpose between you and somebody else.
Remember LOVE always protects, always trusts, always hopes, always perseveres. When God draws upon your capacity to love, it ain't nobody's business but yours and His. Jesus came so you wouldn't need third party assurance or validation from the peanut gallery who are usually drawing upon their own unresolved fears and darkness masquerading as wisdom or warning but you should always keep in mind that people who throw shade aren't protecting your skin from the S.U.N. , they are blocking the light of the S.O.N.
Shade is the most devious form of darkness because it usually walks in the shadows of care.
It utterly fails to account for the sacrifice of love. It fails to comprehend even the price Christ paid for love's sake. Shade quantifies itself by shekels of loss and warnings of foolishness. It has no concept of salvation through love and self-sacrifice. Shade prefers to lay beneath the tree of life thinking it too valuable to be used as a cross.
Often times, the family tree, instead of branching out and reaching for the Son, becomes a shade tree, rooted in dirt and deep rivers of mistrust. Because roots reach deeper, when there is drought.
But a wise tree collects from the morning dew and the evening mist. It recognizes the abundance of living water all around it even between scarce showers of blessings.
Whether by blood or befriending, these are the branches on the tree of my living.
I pruned the dead ones off to make room for their growth.
NEO BLAQNESS