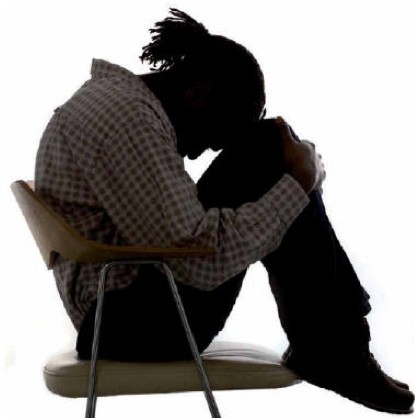 WHENEVER I GET A LETTER THAT HAS A PHRASE LIKE THIS IN IT, I ASK GOD TO HELP ME SAY WHAT I NEED TO SAY. I PROMISED TO KEEP THIS  READER'S ACTUAL LETTER TO ME PRIVATE BUT I WANTED TO SHARE JUST A PART OF MY RESPONSE TO HER BECAUSE IT FITS WHAT I NEED TO SAY TO MANY OTHERS WHO WRITE ME WHO ARE IN THE SAME SITUATION FIGHTING DEPRESSION WHILE TRYING TO MAKE SANE AND SAFE LIFE AND RELATIONSHIP DECISIONS:
MY REPLY: You are a very bright and sensible woman. You already know that this has nothing to do with the men. It has everything to do with your decisions. Now you have to ask yourself why do you only see yourself as valuable when you are with a man? Why do commit self destructive behavior by getting into casual relationships when you know you deserve better? Why do you let men use you just so you can feel like somebody even though you know inside they only want you for one thing? Why do you feel so worthless that you are willing to accept less than love in order to feel like somebody loved?
YOU ARE BETTER THAN ALL THESE THINGS!! YOUR LIFE IS MORE WORTHY THAN TO GIVE IT AWAY TO MEN UNWORTHY OF YOU!! You are not lost baby, you just don't want to accept where you have found yourself. And until you do, you cannot begin to rebuild your life in a positive way. Until you can be completely honest with YOU, you cannot offer anything in a relationship but chaos and drama. Sad to say, too many of the women who write me have been molested as children and it breaks my heart each time I hear it. But there comes a point in your life where you have to embrace who you are. You are NOT the evil that others have done to you. Where you have found yourself is not WHO you are, but it is an opportunity to prove who your life belongs to.
Even on your profile you are stuck between being a lady and being just another codependent ghettofabulous chick. You need to choose which one you want to be. That ghetto chick ain't gettin you nowhere. All the gettin yo drank on music and thickness signs ain't doin nuthin but attractin dogs. And yet you are taking classes to improve your life. You are stuck between two masters baby. You know exactly where you are. You are not lost. You are sitting at the same crossroads many of us black folk sit at when we are in our 30s trying to decide if turning toward a better future means abandoning our ghetto family and friends still stuck in that life because it is the only life we know.
If you still talkin about kickin it at da crib, you really not growing and neither are the people around you. Cribs are for babies who still need somebody else to wipe dey azz. What is happening to you is not depression. It is your spirit telling you to WAKE UP OR DIE. It is life holding you accountable for being too smart to keep living like you are living. And the more you fight it, the lower you will go because your eyes are open. You ain't ignant no mo. And with that comes a world of responsibility that people who only collect a check, sell food stamps, smoke blunts and get they drank on, stay too high to worry about until the money gets cut off and then they want to act the fool like everybody else owe them to support that lifestyle forever.
Those of us who wake up now have to lead because we understand that nobody owes us anything. Nobody owes you anything that you do not first owe to yourself and what you first give to yourself, no man can take away. I always say, I might die broke. I might die alone. I might die with people calling me everything but a child of God. But I will die with DIGNITY. I will not compromise who I am just so somebody else can make me feel like somebody.
I am somebody because God made me somebody. The things that happen to us in life can never change that, they can only improve upon it, when we let adversity teach us instead of tearing us down. It is all our choice. We all go through depression when we face adversity alone, even me. But I reach out to others who can feed my spirit in a positive way and God never fails to use them to keep me strong. That is what true fellowship is about. And that is what you were smart enough to understand when you wrote me. Baby you are not lost. You are just finding your way like the rest of us. And you are not alone. -NEO BLAQNESS