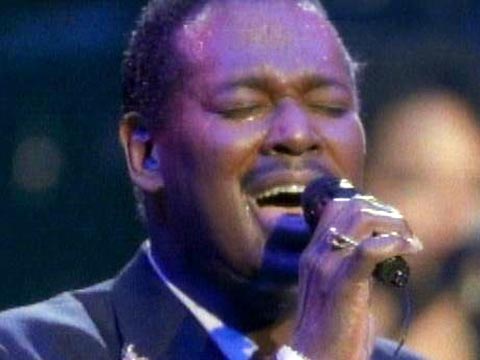 I was doing my usual rounds on YouTube today and thought I would catch a little bit of Luther Vandross. I was halfway through enjoying one of my favorite songs of his when this completely ignorant youngin had the nerve to call Luther over-rated saying he ain't got no range and can't touch artists like Keith Sweat or R. Kelly. And it reminded me of just how low our bruthas have fallen when it comes down to the true art and beauty of love. I am not taking anything away from what those two other artists have accomplished in their careers but trying to explain Luther to a thug is like trying to explain intimacy to a ho that only kno doggie and beatin up da puzzy. So let's get raw yall.
If you want to get an impressionable girl drippin over notes, play those other two cats' music. If you want a grown woman drippin over YOU even at work, light some scented candles, MAKE A REAL EFFORT at preparing a nice meal, and the conversation you will have between the sheets will be your own with Luther just adding to it. Little boys who know nothing about romance need high notes because they know they really not hittin on anything else. That's why immature people need "LOUD" in order to get in the mood because there is nothing else between them to say to bring them to the natural high that those of us who were blessed enough to grow up with music of substance truly understand.
I grew up in the Baltimore Washington DC market where my view of love and romance was shaped by WHUR Howard University Radio's Original Quiet Storm. Luther's songs made you man up to a woman in a way she needed to hear. Songs with words like "I used to be afraid that you were never gonna love me this way… but I feel better now" or "Love has truly been good to me, not even one sad day or minute have I had since you've come my way".
Luther said the intimate words to women that guys who were not as poetic or in touch with their feelings could just put on the song and make love to his woman and she would understand in a way as if he was saying it to her. You could have a conversation while making love without dealing with all the notes and distractions of more heavy handed attention seeking artists. Smooth cats like Luther made their money opening conversations, not trying to take them over and that is something few artists understand anymore.Music from artists like Luther shaped the hearts of many young men of my age to grow beyond the down and dirty. When you asked a girl to go out on the dance floor, you had to be careful because the slow songs were not casual. They said something to the person you danced with and you didn't want to send a wrong signal.
Now it's mostly porn to different beats and our black women are no longer romanced by music but entranced into foreplay rubbing their butts up against crot ches to find the biggest stallion to take home and make another fatherless child. I'm not saying we didn't do a lot of the same stupid stuff, but once the music changed to leave nothing to romance or the imagination, so did the clothes, and the attitudes of the people who danced to it.
I was a top Mobile and Event DJ in the Mid Atlantic region doing over 150 major events each year. I gave it up because of the poison it all turned into and how ashamed I was of a lot of the music I was bringing into the house and the example I was setting for my own kids. And how when I was hired by a major entertainment company to appear at schools, the same list of music considered too vulgar or suggestive for white schools, I got threatened to be fired if I didn't play them in black schools and half the time in the black schools the teachers themselves were out there doing the hoochie dances. Maybe I am out of touch. Maybe it's me who just don't get it. Maybe the age of romance is over. Maybe that is why Artists like Luther and Teddy P. and others got called home so soon. Because nobody is really listening anymore – NEO BLAQNESS