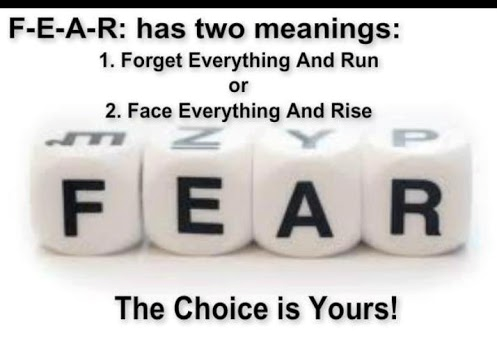 TO MY BROKEN HEARTED FRIEND WHO WROTE ME TODAY ABOUT THE GUY SHE CHASED AWAY:
Call me naive, even a fool but I can relate to this man. Even after a lifetime of painful experiences, I always approach love with a total faith that it will be forever. I fall deep, and I fall without question in what I am doing.
With love, both people can only be sure of themselves. It is the certainty we see from the other person that helps us to be strong. But when you look to someone else to to prove to you that it is safe to love, the doubt that you sow is of your own making because you then cause the other person to doubt if you are truly ready for what they are willing to give. Fear is something that is learned from bad experiences. However, a spirit of fear is not something given to us by God.
So when Paul The Apostle says that "Love is patient, love is kind. It does not envy, it does not boast, it is not proud. It does not dishonor others, it is not self-seeking, it is not easily angered, it keeps no record of wrongs. Love does not delight in evil but rejoices with the truth. It always protects, always trusts, always hopes, always perseveres. Love never fails" he is not speaking merely in regards to how you love others, but how you love yourself.
The doubts and fears that so often create the wall between ourselves and our ability to love and be loved by others are the stones of impatience with our own learning, unkindness toward our own faults, being too proud to be vulnerable, dishonoring our need to be loved, so easily angered when we stumble, keeping records of each fall, choosing not to learn from the truth, losing trust, losing hope, and quitting the race- expecting those still in the running to come to us and to prove themselves worthy while we rest our feet and judge. Is it any wonder why people just keep running and leaving us behind?
I have learned that love must always be embraced with the wonder of a child; that the more freely and without fear two people are able to set aside past pains, that the walls between them fall flat and become the foundation of faith and truth upon which a home is built wherein an unfailing love is eternally warmed by the fire of spirit filled wisdom. You cannot live in fear of past pain looking for bad things to happen instead of believing in the good things in front of you.
I give myself freely and without fear but often times I run into women only in love with the way I make them feel and it is not enough. It's not the same and I will not risk my heart over it. If a woman cannot see my love enough to fully accept it without fear as presented, then she is not the woman for me. I envy couples who were lucky to find each other when they are young and stayed true to each other. Because once you learn mistrust, it takes a long time to let it go. I have learned to let it go. I had to learn it on my own.
I did the same thing to a girl once that you did to your friend and she taught me the same lesson that I now tell you. There is but one chance to embrace a heart that has been put in front of you. If it must ask, then you are not ready for that heart even though it pleases you to look upon it. A man cannot battle ghosts of choices he was not a part of but still be judged by them as you protect yourself like he is every other man who has done your heart harm.
You want a future that you are not yet ready to embrace because you cannot fully release the past. And because he has to ask it, he cannot trust that you do it only for him. It is something you have to do for yourself before you invite a person to love you. You have to be ready for what you invite someone to be in your life. You cannot ask a man to dinner without first having prepared to receive him or he will feel unwelcome even if you smile. Your love is like the pleasant thought of a meal not yet prepared leaving him to wait in hunger with each visit. You cannot expect love to live long this way. It failed from malnutrition. It failed from you feeding it… doubt. Don't just pain from it; learn from it. -NEO BLAQNESS