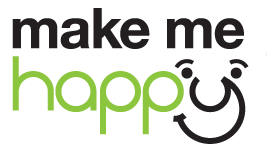 SOMEONE JUST POSED THIS QUESTION IN HER STATUS:
How does a man make a woman happy, and keep her happy?
HERE IS WHAT I RESPONDED TO HER IN A MESSAGE:
No one is responsible for your happiness but you. Others can only bring their own to add to yours and enhance the flavor of both lives. To expect someone to make and keep you happy is dangerous and codependent. To want to share your love and happiness with another says that you have something to offer other than living off of someone elses life. That is called a balanced relationship. The problem with the whole knight in shining armor thing is that women need to also consider the times in which that was the in thing. During that time women were property. That had no vote, no say, owned nothing, and could be jailed, beheaded, and thrown out penniless just for getting on a man's nerves. Chivalry is dead because it needed to die in order for women to no longer be slaves. But that does not mean that people who have found happiness in their own lives and find a genuine love in another with whom to share, cannot be kind or sacrificing of themselves. But if love is to be truly unconditional, it is not your place to expect it. Only to give it, and appreciate it when given to you. But also in its absence, to be wise enough to guard your heart and happiness against those who would abuse it.
-Neo Blaqness