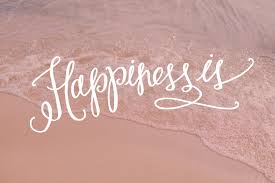 IN HONOR OF THIS PAST FATHER'S DAY I WOULD LIKE TO SHARE WITH YOU A FEW THOUGHTS. THERE ARE NO PERFECT PEOPLE THEREFORE THERE ARE NO PERFECT PARENTS. BUT FOR THOSE OF US WHO HAD THE BENEFIT OF A FATHER, I THINK WE NEED TO SHARE THOSE EXPERIENCES. THIS POST IS FROM MY MEMORIES OF CHILDHOOD ENTITLED:
HAPPINESS WAS…
1. Sittin in the garden next to daddy with a freshly picked tomato and a shaker of salt.
2. Waking up at 4am in the summer to drive the boat while daddy netted the crabs.
3. Sitting with daddy on a Friday night telling me the history of every song he played on his stereo.
4. Getting black as blazes in the sun doing a job I was left to do and seeing daddy's pride when he came to inspect it.
5. Riding a skateboard 5 miles after school to sit outside of daddy's door and he always smiled when he saw me.
6. Daddy respecting my young mind enough to ask me to help him figure out problems.
7. Watching daddy wash his truck and hearing the music I wrote playing on his radio.
8. Rolling on the floor laughing while daddy danced like Snoopy.
9. Holding the door open while the new year counted down as daddy ran through the house loading his gun just in time to fire it at the stroke of midnight.
10. Running with daddy from the police as they tried to catch us after setting off illegal fireworks.
Funny thing was… I was the youngest…
and…the majority of these memories are after my parents divorced
and…I am the one who spent the most time with him
and…I am the only one who he wasn't even my daddy
Hardly a saint, but a true father…to me, indeed he was.
Your turn…