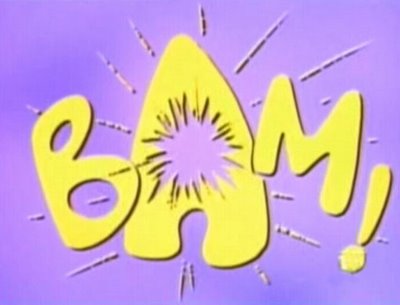 I JUST WANT Y'ALL TO SEE JUST A LITTLE ITTY BITTY TASTE OF WHAT I DEAL WITH:
SHE WROTE: I need some advice
I WROTE: Ok
SHE WROTE:
Well a while back me n my FAM got into over the WiFi it got verbal n physical til i was put out n so mom changed the password so I couldn't use it then like the other day I found it n today my sis got caught n told her I gave the password n my baby bro told on me bout some things so they mad n now she talking bout changing it again n since I wouldn't tell them how I got it dad made me pack my stuff n I have to look again for different shelters n she put passwords on the laptop n computer so I'll have no way of contacting my bf or being able to see him BC then I wont have no phone or anything idk what to do since I can't come back
I WROTE:
You are 25 years old. You are not a child. But what you did was not something a grown woman should have done. If you still live at home, you live by the rules of that house. It don't matter what you think is fair. If you broke those rules and tried to hide it, then they have every right to throw you out. And if they are wrong, then you still need to start making a life for yourself. The last time we talked you were still trying to figure out the mess you got into with a guy you didn't love. I am not trying to be mean but baby you have some growing to do. If these are the kinds of things you are fighting with your family about and you are the oldest (of 7 still at home), then you set a bad example for your younger brothers and sisters. If I was your father, I would have done the same thing and asked you to pack your stuff. Now you really have to decide what it is you want with your life. You need to work on you before even trying to talk to a boyfriend because all you going to end up doing is trying to depend on a man cuz you can't depend on your family. It is better that you start depending on yourself and keep it to being friends until you get your act together unless you find a man who really loves you and is willing to help you and can actually do it without trying to control you. At 25, this is not the kind of drama a grown woman should be getting herself into. And you don't need to be running to some man and getting yourself pregnant and making matters worse. Time to start thinking seriously about your life because your family owes you nothing. My oldest daughter is not much younger than you and she would not be living in my house unless it was really an emergency that she didn't have no control over and even with that she would have a timeline and plan to move out. I kno I am being hard but that is the kind of dad I am. I expect better decisions from my kids and I would never have you in my house doing what you did. It was disrespectful no matter what you say because you are grown enough to not be home. I care about what happens to you but imma tell you the truth.
SHE WROTE:
Uh I agree on some things but old ppl always taking my parents side which is bullsht! I could careless what y'all think of me n what y'all have to say n I don't care what example I set I can die n kill myself for all I.care! I'm not going to let no one control me I was not wrong n I refuse to let you or anyone else make me feel ashame if I want to depend on a man then let me do so its my choice have a nice life I don't need anyone so call caring for me I'm no longer with that guy I've found a good guy n I'm not going to back down just BC ppl feel like I'm not good enough. I'm not a child not going to let anyone treat me as such
I WROTE:
You can do whatever you want when you are on your own paying your own way. It is that simple. Looks like you got some hard lessons in front of you. I have nothing else else to say because you are closed.
AND WITH THAT SHE WAS GONE. 25 YEARS OLD PEOPLE!! 25 YEARS OLD IN A HOUSE OF 7 KIDS CAUSING THIS KIND OF HELL AND GETTING INTO A PHYSICAL FIGHT WITH HER PARENTS OVER THE INTERNET WITH OVER 2,000 PICTURES ON HER PROFILE OF NOTHING BUT HER FACE AND HER DRAWLS. I DON'T KNOW WHERE IT ALL WENT WRONG BUT KEEPING THAT IN THE HOUSE WITH 7 YOUNGER KIDS? I CAN UNDERSTAND WHY SHE WAS ASKED TO LEAVE. MAKES YOU WANT TO COUNT YOUR BLESSINGS FOR THE MESSED UP KIDS YOU GOT COMPARED TO THE HEARTACHE THESE PARENTS ARE GOING TO GO THROUGH FOR A LONG LONG TIME IT SEEMS. WELCOME TO NEO'S WORLD… SAME BAT TIME… SAME BAT CHANNEL… (ONLY YALL OLD FOLKS GIT DAT JOKE) LOL